New and Recently Updated Policies
What's new and important for you to know?
The Facilities and Grounds Use, Activities policy has been amended to address Unmanned Aircraft Systems (UAS), commonly known as "drones." The policy and associated guidance establish requirements for obtaining permission before flying UAS on or over ISU property.The Federal Av
iation Administration's rules regarding UAS continue to evolve, so the guidance will be updated as necessary to comply with applicable regulations. The policy team appreciates the constructive input received from the university community during this process. Thank you!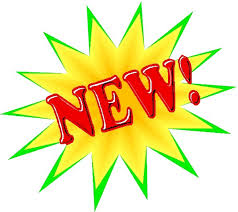 The revised Smoke-Free Campus policy which prohibits the use of electronic smoking devices on campus becomes effective on January 1, 2016. The policy team appreciates the comments submitted by the university community. All suggestions and comments, both pro and con, were discussed and considered during the policy amendment process.

The new Data Classification policy provides the university with a method to categorize the information collected, stored, and managed by the university community. Using the data classification method will improve the ability of the university community to properly manage access to university information in compliance with federal and state laws and regulations, and other university policy requirements.
Policies in Development
Submit Comments!
Please submit your comments and questions regarding draft policies to policy@iastate.edu or use the Feedback button above.